Gas Industry Measurement
Recording Charts and Pens
A Tradition of Excellence, a Future of Innovation
Graphic Controls offers the unique combination of Recording Charts and Disposable Pens... Tailored to your Measurement Requirements.
Graphic Controls is a world leader of recording charts and high quality disposable pens, pen arms, inks and accessories. We manufacture charts and pens to fit the majority of recorders in use today.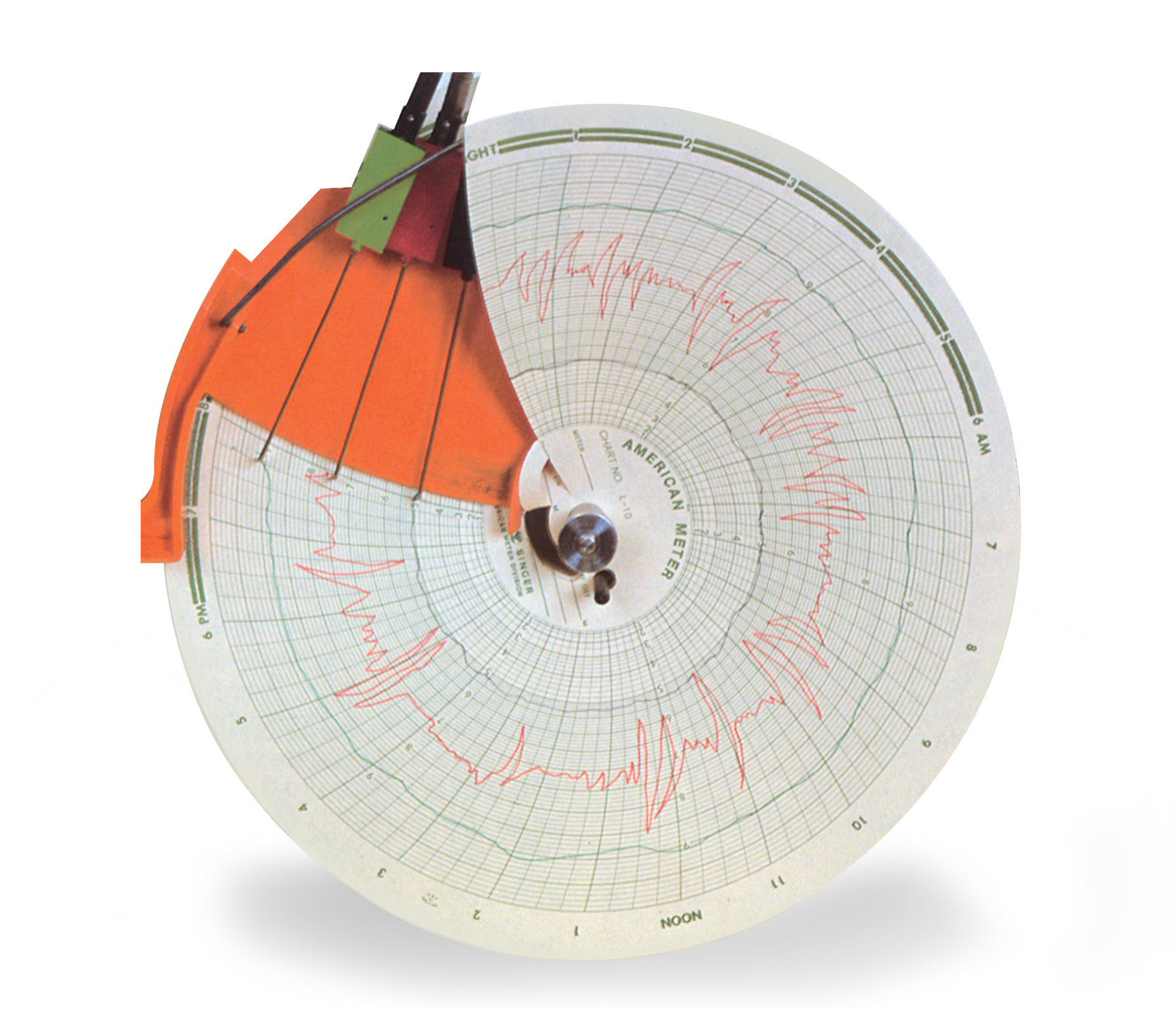 The enormous variety of recording charts made by Graphic Controls includes circular, strip, rectangular and fanfold charts...ink-writing, heat-sensitive, pressure-sensitive and electro-sensitive. These charts are used in instruments that record physical measurements such as temperature, pressure, humidity, flow, liquid level, electric current and voltage...magnetic, seismic and similar information.
Graphic controls is a single-source supply for your total recording chart requirements. And we bring more than 50 years experience to bear on the custom design of charts to fill special needs -- for any application.
Gas Industry Brochure

Recording Charts and Disposable Pens from Graphic Controls
Graphic Controls manufactures the charts and disposable pens we sell -- so we've taken the time to make sure they work well -- Together.
Optimal 7 mil thickness to provide stiffness and curl control for use in the field under normal and high stress conditions.
All disposable pens are designed to meet exacting environmental and performance standards to ensure consistent high quality.
Easy recording retrofit with patented POSILOC™ Pen Arms.
Compatibility with OEM Specifications to ensure continued reliable performance, that meet or exceed American Gas Association (AGA) specifications.
Our manufacturing facility has obtained ISO 9001-2000 certification. We are especially proud to be among the many manufactures who have received certification to this exacting standard on our first application. You can be assured that every product we offer meets the highest quality standards and will provide you with reliable performance in the most demanding and critical operations.