Wilson Chart Drive
Replacement Clock for Gas Flow/Pressure Recorders
Wilson Chart Drive Kit
For use as replacement clock in Barton, American Meter, Foxboro, Bristol, British Rototherm and other gas flow/pressure recorders. Replacement for Sonceboz 820 Series (24 hour and above durations).
Time Rotations - Slow: 24HR, 48HR, 4Day, 7Day, 8Day, 16Day, 31Day, 32Day
Time Rotations - Fast: 60min, 96min, 2HR, 4HR, 12HR, 24HR
Model: W253 Programmable - with a selector knob for rotations
Replaceable Movement: Cuts down on replacement costs and time. Electronic Quartz movement.
Temperature Range: -40°F to +170°F
Power: Battery Operated UL Listed Type C
Kit includes chart drive/clock, battery, hex key (allen wrench), spacers, chart hub and assembly instructions.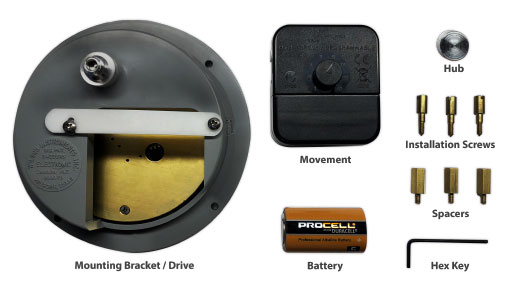 Wilson Chart Drive

For use as a replacement clock in gas flow / pressure recorders.
Last Edited: 3/12/2019
Download
Visit Webpage
Easy Installation - 1-2-3
Our Wilson Chart Drive is designed to be simply installed quickly by your well tenders. For standard applications, there will be no need for costly technicians. Our complete Chart Drive Kit includes all the hardware needed for standard installations.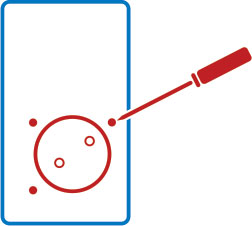 Step 1: Remove the screws in the post holes found on the outside of the face. This will free the old drive so you can alter the posts on the recorder to fit the Wilson Drive.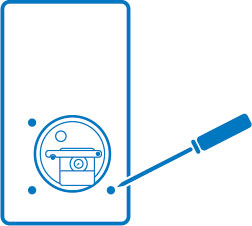 Step 2: Add in the spacers (optional) to align the chart hub with the chart plate. Screw on the new Wilson Clock using the included screws into either the recorder post holes or spacer holes.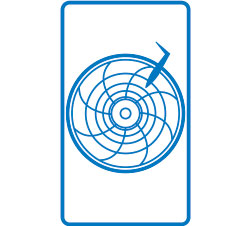 Step 3: Re-install the chart plate, screw in the chart and let the pen array down to begin recording with your new quality Wilson Drive.