Series 85 - Integrator Pens
Clean, Reliable, Disposable Pens
Series 85™ Integrator Pen
Eliminate the time-consuming and messy chores of filling and cleaning your integrator's tracing pens by replacing bottles of ink with a clean, reliable disposable pen.
Filled and sealed at our on-site factory, the Integrator Pen is a revolutionary self-contained ink system. There's no chance of leaks, spills or clogs and for your convenience, you never have to touch the ink.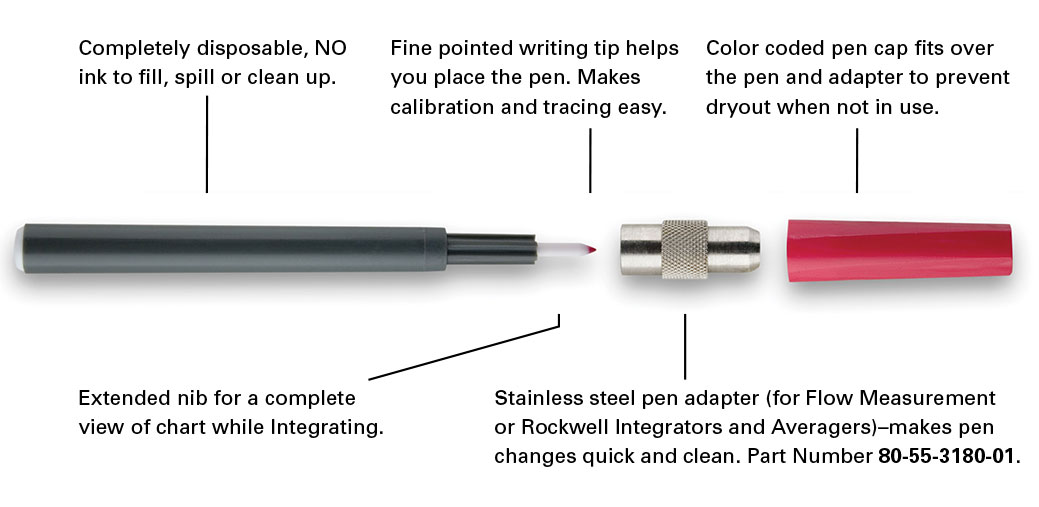 Plain dial charts and blotters are available for many different applications. For more information, contact your sales representative or call our Customer Service Department.
Available in 5 Colors
Black

Red

Blue

Green

Brown

82-85-0011-10
82-85-0012-10
82-85-0013-10
82-85-0014-10
82-85-0018-10

Each pack comes with 10 Pens of a Single Color